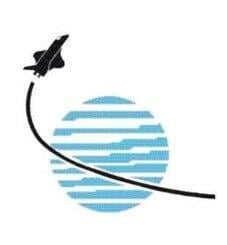 Who We Are.



Orbital Research Inc. is a technology focused engineering firm.
The Orbital Team is c
omprised of engineers including Aero Structures, Aero Controls, Mechanical, Electrical, Analog, Firmware, Materials Scie
nce, and Electrical Systems engineers. This diversity, along with

decades of engineering expertise,

allows the Orbital Team to attack challenging integration and development problems from many angles.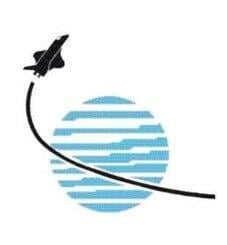 What We Do.



Creating tomorrow's products from today's innovations.
With 4,000 square feet of lab space, the Orbital Team can develop, assemble and test hardware prototypes

.

Orbital Research maintains high performance computing workstations for explicit structural modeling, Computational Fluid Dynamics, rigid body dynamics, and control system simulations. Orbital Research owns ANSYS Mechanical Enterprise and Fluent Premium licenses for high fidelity modeling and simulation capabilities to reduce risk before prototypes are built. Prototype testing and evaluation is done in-house using Orbital's HIL (Hardware-in-the-Loop)

testing platform that includes software simulations with a proprietary hardware interfac
e. Evaluation of prototype survivabilty/reliability is performed using custom built testing equipment at our subsidiary, Orbital Test Services (OTS). OTS' custom high-g shock table and

high speed spin system

are capable of providing a broad range of testing conditions compliant with military and industry standards. Access to a custom made Air Gun, High Speed Spin Rig, and High-g Shock Tower allows for component survivability testing in simulated harsh environments.
Meet Orbital's Management Team
Robert N. Schmidt, JD


Chairman and CEO

Robert Schmidt founded Orbital Research Inc. (Orbital) in 1990 and is currently the chairman of Orbital. He holds a BS in mechanical engineering, and MS, MBA, JD degrees. He is an attorney, patent attorney, and professional engineer. Prior to starting this company, Mr. Schmidt worked for the U.S. Army Corps of Engineers, Davy McKee Corporation, Life Systems Inc., and the Center for Materials for Space Structures, a NASA Center at Case Western Reserve University. He holds 30 United States patents in sleep diagnosis, physiological recording devices, electrodes, flight control, radio design, electrophysiology, pressure sore prevention, chemical defense, and Braille displays. Mr. Schmidt has been repeatedly honored for his innovations through awards in biotechnology and entrepreneurial endeavors. He has been a driving force in revolutionizing the wireless technologies that have inspired medical device growth in our industry, and led the team that developed the world's first digital wireless EEG machine. For more information, you can find Mr. Schmidt on Linked-In.
Frederick J. Lisy, PhD


President

As President of Orbital Research Inc., Dr. Frederick Lisy
oversees the development and commercialization of Orbital's core technologies that focus on miniature sensors, actuators, electronics and advanced controls. Under his leadership, Orbital was presented with the "Inc 500" Award, was placed on the Weatherhead School of Management top 100 list for eight consecutive years and then on the Entrepreneurs EDGE for 3 consecutive years. Dr. Lisy has been integral in several cutting edge technology development programs that target the medical and military communities and has lead the successful transition of many high technology concepts into viable products. He holds over 20 US patents in physiological recording devices, electrodes, flight controls, high-performance pressure sensors and Braille displays. Dr. Lisy has published numerous technical papers, has refereed over 25 articles submitted to the Journal of Applied Polymer Science and has been awarded multiple SBIR and DOTC contracts. Orbital's success and longevity as a small business is due in part to Dr. Lisy's diverse materials background, broad work experience, and extensive leadership abilities.
Dr. Lisy holds a BS in Metallurgy, a MS in Ceramics, and a PhD in Polymers from Case Western Reserve University's School of Material Science and Engineering.

Brian Kolkowski, PhD, JD


Executive Vice President and General Council

Dr. Kolkowski serves as general counsel for Orbital Research Inc. He brings over 25 years of corporate and law firm experience with a particular emphasis in the areas of intellectual property protection, technology transfer, mergers/acquisitions, and complex transactions, and manages Orbital's general legal work as well as intellectual property work and their many strategic partners in healthcare, the government, and academia. Previously, Dr. Kolkowski represented a number of Fortune 500 companies as their senior counsel, and as an officer, and has been directly involved in technology startups. Dr. Kolkowski holds a PhD in Engineering from Case Western Reserve University and a JD from the University of Toledo-College of Law. Dr. Kolkowski is a licensed Patent Attorney who practices extensively before the United States Patent and Trademark Office as well as in many state and federal courts. As a Orbital board member and officer, he is routinely called upon to draw from his background expertise in engineering, manufacturing and the law
Anthony Opperman, MsEM


Director of Technology

As Director of Technology, Mr. Opperman leads the Aerospace Group for all programs at Orbital Research. He currently manages a portfolio of guidance electronics, IMUs and Control Actuation System (CAS) technologies with application for precision guided air frames. He was recently selected to the National Armaments Consortium Ballistics Working Group Steering Committee. Mr. Opperman's experience in studying new alloys and materials has led to significant weight savings in Orbital's CAS designs, and his knowledge of alternative manufacturing (Additive/Subtractive, injection mold, cast, different heat-treatments and tempering) has reduced cost and fabrication time/complexity. His efforts have led to the implementation of live fire proven deployment mechanisms, and his efforts have enabled a unique mixture of aerodynamics and strength in critical projectile components. Mr. Opperman's mechanical expertise has been a vital part of previous CAS testing for Orbital Research's various programs. Mr. Opperman holds a BS in Mechanical Engineering from Case Western Reserve University as well as a MsEM from Case School of Engineering.

Many of the technologies, services and products that we provide are the result of achievements and experience gained through competitive awards-based programs. The breadth of our intellectual properties portfolio are a direct result of research and development programs sponsored through numerous federal agencies.